Welcome to The Haunted Historic McPike Mansion
The Haunted McPike Mansion has a magnificent historical background...
The McPike House is said to be haunted. A number of photos taken at the house have added to the mystery. Some show strange balls of light that have gone unexplained by professional photographers. Others show human-shaped outlines, some shadowy and some glowing, that were not seen by human eyes until the photos were developed. We invite you to take a virtual tour of the house and grounds...
The McPike Mansion is open for haunted tours as well as, the grounds are available for weddings and receptions. For tour and contact information please click the "contact Info" tab in the menu bar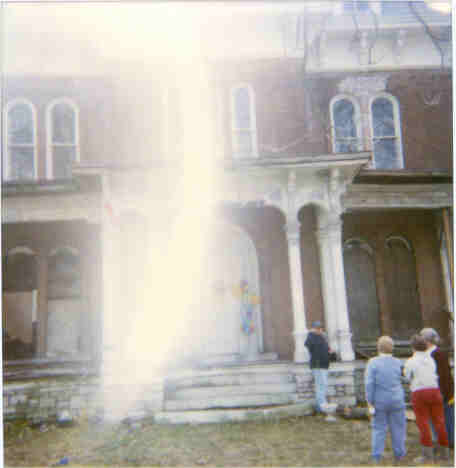 You are visitor
Since 11/23/99